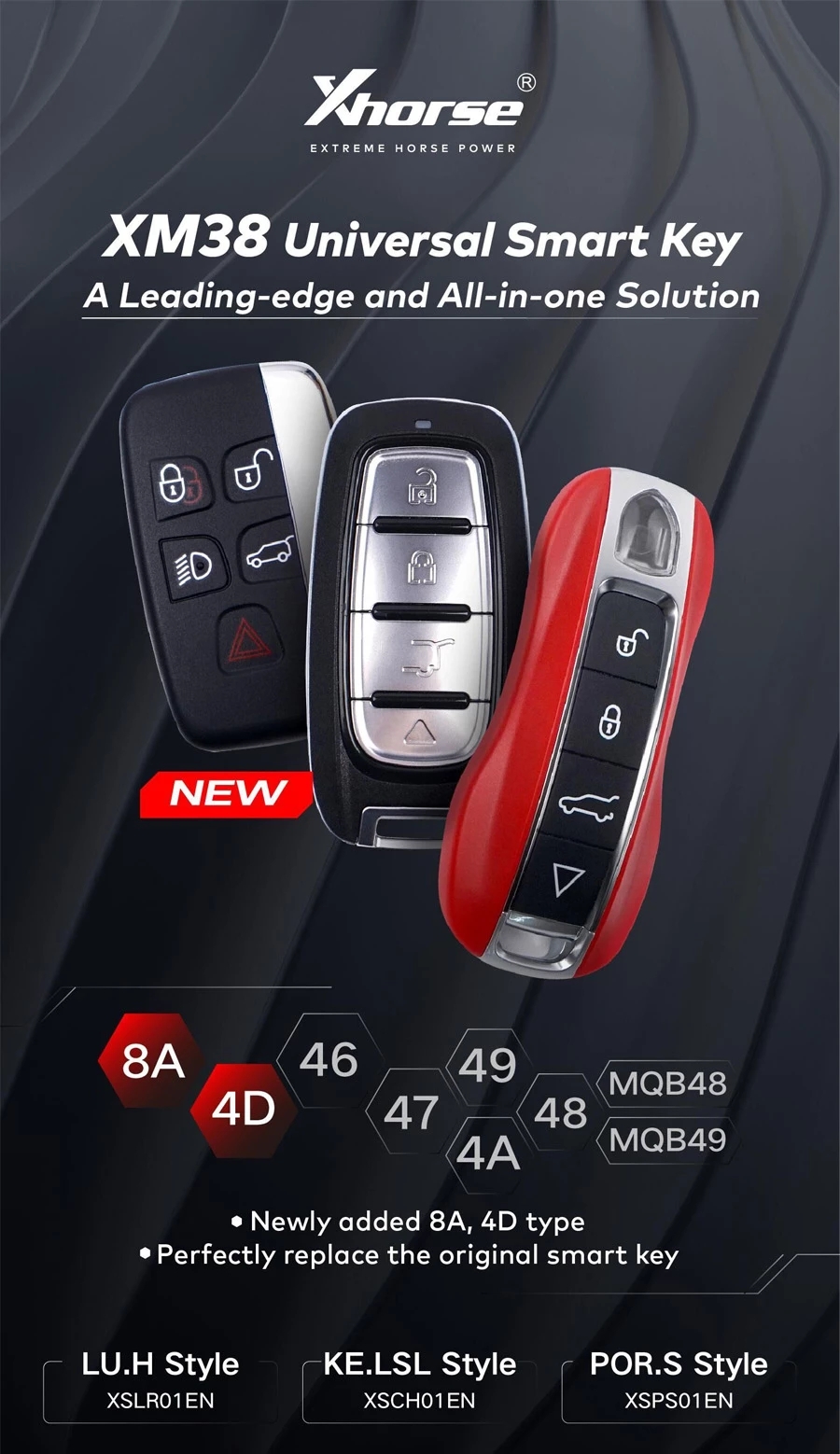 Note:you can choose one of this type:

XSCH01EN
XSLR01EN
XSPS01EN
(This Type now do not have stock,you can choose other type)
Instructions for Use:

Open remote and remove battery
Connect data cable to white connector on remote PCB board and plug into your VVDI Key Tool Mini or Max
Using the VVDI Key Tool, select Product Remote and select the remote you would like to generate
Disconnect cable, reinsert battery, and reassemble remote. Install proper chip and blade for your application.
Program to vehicle as you would an OEM remote


Universal smart key will replace for Honda, for Buick, for Ford, for Cadillac, for Nissan, for Mitsubishi, for Chevrolet proximity keys is compatible with VVDI2 / VVDI MINI Key Tool / Key Tool Plus.

Built-in immobilizer transponder.
Write different vehicle remote data.
Support simulation of multiple immobilizer transponders, including
46/47/48/49/4A/MQB etc.
Generate and program prox key.
Support a variety of car models.
Wireless programming: Reprogrammable.

Newly added 8A, 4D type on the basis of the original smart key.
Support for Hyundai, for Kia and other 8A models (except Toyota) and 4D models.

Support Type: 8A 4D 46 47 49 4A 48 MQB48 MQB49
Newly added 8A, 4D type
Perfectly replace the original smart key

XM38 is a series of main chips, XM38 series smart key are divided into for Toyota special series, for Hyundai special series, and Universal series. For Toyota XM series can support to generate for Toyota 8A and universal smart card models, and for Hyundai 8A can support to generate for Hyundai, for Kia 8A and universal smart models. The universal smart type supports to generate 8A and 4D of domestic models, and is also compatible with the original universal smart models.